Annemarie  Vogel
Do we see with our eyes, with our hands, is it our imagination or is it a combination? Which senses lead to the sharpest perception? Because I became blind around the age of forty, I am dealing with these questions every day and I want to show that in my work. My vulnerability is my source of creativity and inspiration. It is not only about mourning and loss, but also about hope and resilience. The power of creativity is to see things in a different way. I naturally have my own view of reality. When combined with a strong creative drive and heaps of clay, you get special ceramic objects.
My work
I attach great importance to the fact that an object comes to life through the interaction with the viewer/user. In this way we also change in relation to the other. We stay the same, but we show ourselves from a different side.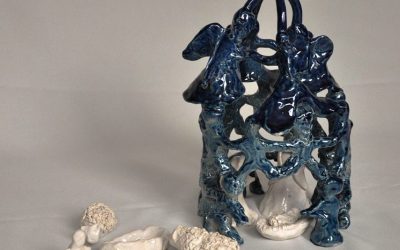 Making beautiful things is a joy to do. It's even better to work with family and friends. Now is the time to decorate the house with craft stars, candles and balls. But if you do have a ceramic kiln, it is best to make the nativity scene in stone. This is how this...
read more